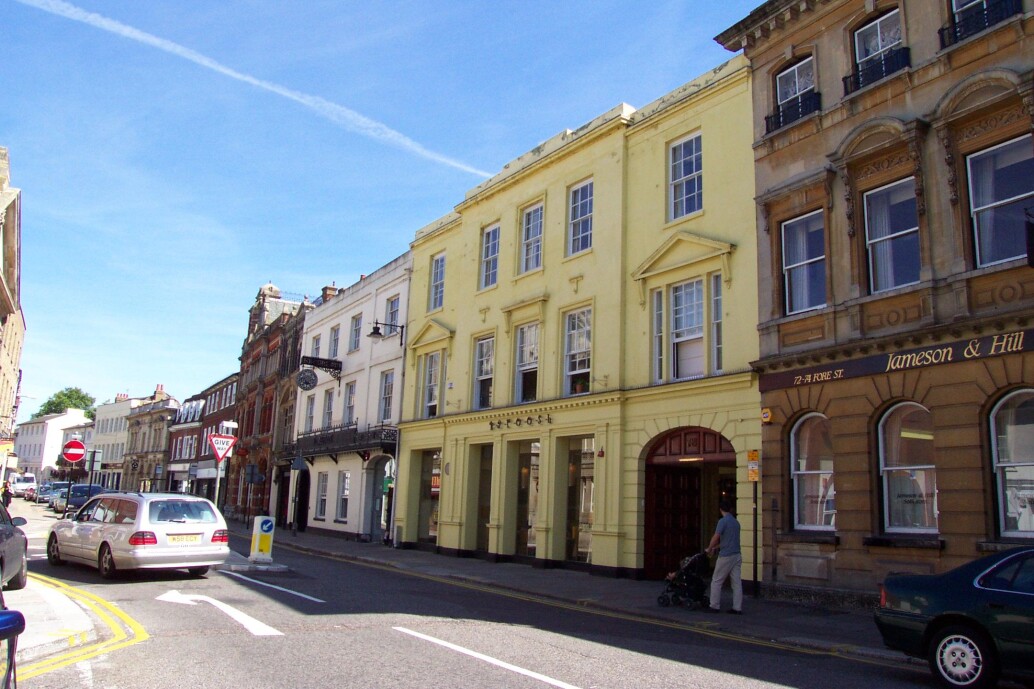 An historic market town, Hertford has so much to offer: specialist shops, Hertford Museum, antique shops, pubs and restaurants, riverside walks, town and Castle events.
History, art, culture, nature, gastronomy and much more besides, Hertford draws on its history of over a thousand years.
The town centre, which is largely a conservation area, incorporates the central Salisbury Square, which features a water sculpture depicting the four rivers that meet in Hertford - the Rib, Beane, Mimram and Lea (or Lee).
Formerly a major market for corn and other agricultural produce, Hertford owed its importance to proximity to London which resulted in lucrative trading and provision of a base for royalty and nobility to enjoy country life and sport.
History of Hertford Town Centre
Written by Cllr Peter Ruffles
The 1700's resident of one of the cottages in the present day Church Street, Hertford, returning on a 21st century visit would not need a map and compass to find her or his way around.
Coming down the steps from the cottage front door, All Saints' Church although rebuilt and enlarged after its devastating 1891 fire would be just up the street to the left. Turning right The Bell would still be there all right (now called The Salisbury) as would the then newly rebuilt Shire Hall. As ever would be the grand timber framed and plaster pargetted shops and homes in the narrow bit of Fore Street to the left at the end of Church Street, and ahead, through Market Place, the narrow passage to Cordwainers Street (or Maidenhead Street) called Honey Lane. Bull Plain's wide open space, would be the way to the river still and the then new 'navigation' and industrial area, and the narrow Back Street would still be leading inhabitants parallel to the grand Fore Street towards the Meads.
Hertford Castle had already in 1700's long since given the roads of Parliament Square, The Wash, Mill Bridge and Old Cross to St Andrew Street, all with the same names today, their circular arc shape, around the Castle defences and grounds. St Andrew Street would present its familiar 'domestic scale' buildings unlike the grander ones of Fore Street, then as now, but one or two near St Andrew's Church would have been putting on the new well-to-do brick frontages in 1780 which they boast still in century 21.
As today for Hertford, countryside and meadow would have been close at hand. Common-rights grazing by Beane, and Lea our returning visitor would be told, had not long ceased and she or he could be introduced to some who remembered cows coming into town from Hartham for milking.
Essentially, the bright clean and bustling Hertford of today remains in the form of the less clean but still lively rural county and market town of yesterday. The 1700's road pattern is ours today. Familiar face still meets familiar face on our streets. We have more leisure time and Hertford today caters for our sophisticated and cultured tastes with the Theatre in a focal position. Our 21st century ways of shopping, are amply catered for, but these happy Hertford living days are provided for, still, by our meadows, rivers, shops, market, and refreshment premises which were familiar to our Church Street cottage dweller of 1780.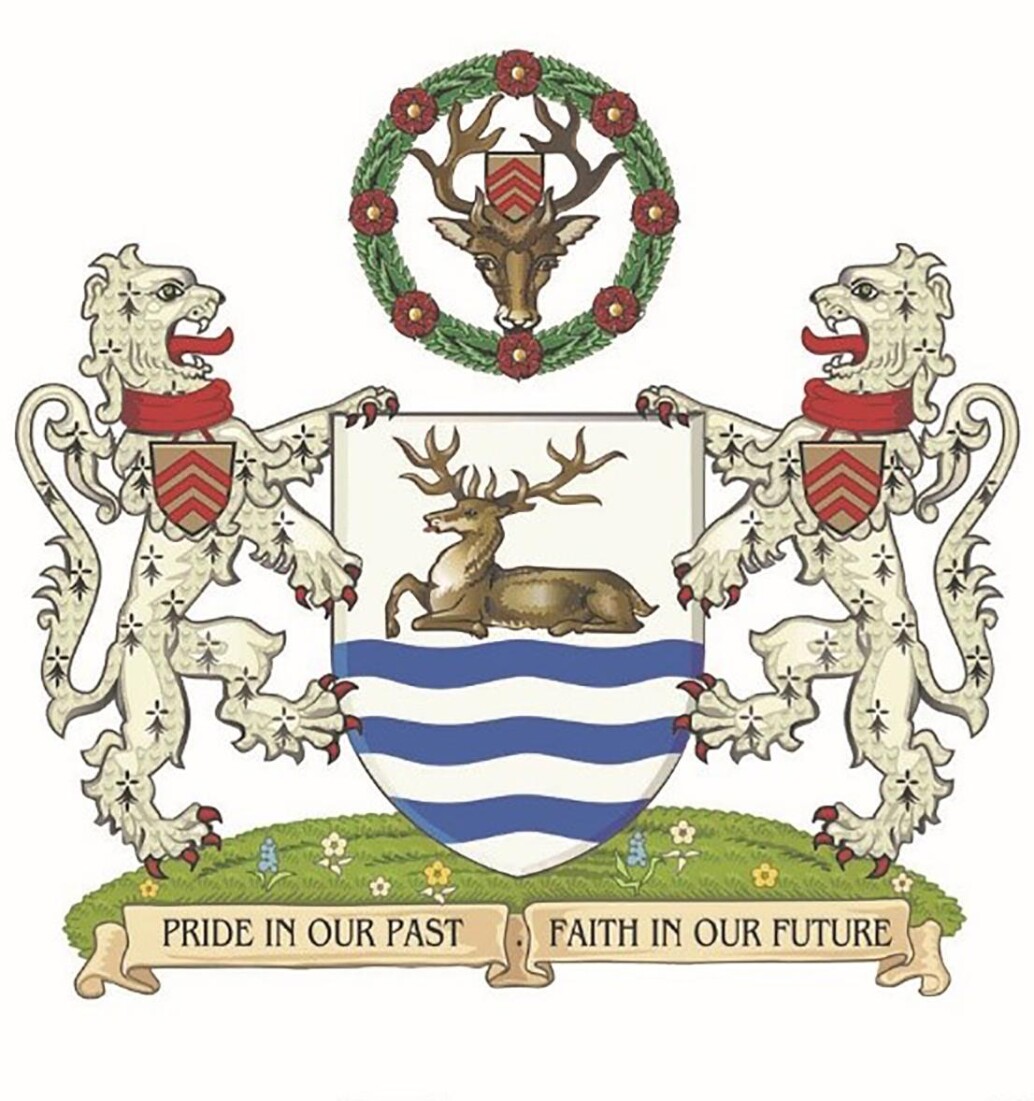 The Coat of Arms
ARMS Argent on Water barry wavy a Hart lodged proper.
SUPPORTERS On either side a Lion Ermine gorged with a Collar pendent therefrom by a chain Gules an Escutcheon Or charged with three Chevrons also Gules.
BADGE Within a Chaplet of Roses Gules a Hart's Head caboshed proper between the attires an Escutcheon Or charged with three Chevronels Gules.
STANDARD Argent the bands Azure fimbriated and inscribed Pro Hertfordae honore Gold fringed Argent and Azure.
MOTTO PRIDE IN OUR PAST, FAITH IN OUR FUTURE
Arms recorded at the Visitation of 1634. Supporters granted 20th October 1937, Badge granted 23rd September 1925 to the Hertford Borough Council.
The arms appear to have been based upon a seal bearing a hart standing in water, with a tree and castle in the background. They are canting arms, a play on the town's name once spelt - Hartford.
The ermine lions are derived from the heraldry of the Marquess of Salisbury, differenced by shields bearing the Clare arms. The Cecil Lords Salisbury have, with one exception, held the office of High Steward of the former Borough since 1605. The Clare family held the Earldom of Hertford in the twelfth century.