Welcome to Hertford Town Council
Council's Other Websites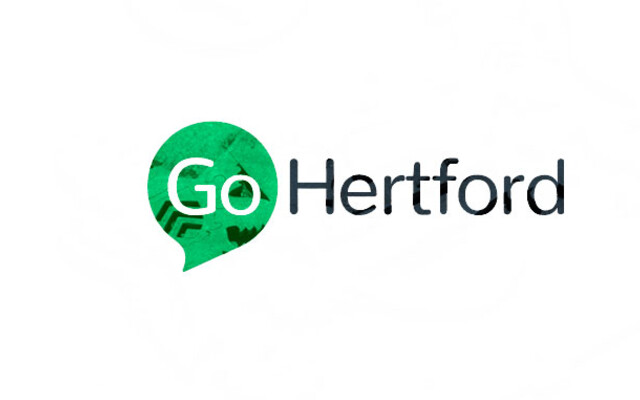 Go Hertford
Information on local shops, attractions, services and amenities within the county town.
Visit website
Hertford Castle
Find out more information on hiring Hertford Castle for weddings, parties and corporate hire.
Visit website
Notice Board
VACANCY FOR S.151 RESPONSIBLE FINANCE OFFICER
Monday 15th November 2021
SALARY LC SPINE POINTS 37-40
£40,876-£43,857 + Local Weighting and 5% loyalty bonus after 3 years' service
Hertford Town Council is seeking an experienced and capable
Responsible Finance Officer to be part of its Senior Leadership Team working, with colleagues, to drive forward the ambitious agenda of the Council.
Working from the Town Council's offices in Hertford Castle, this statutory role will provide the Council with professional financial management.
The post holder will be responsible for the complete financial management of the Council, including producing Management accounts; preparing records for audit purposes and VAT; annual budget setting, preparing reports to present to the Council, invoicing, payroll and pension administration.
The post holder will advise Councillors on finance matters, investment strategies and financial risk management.
The ideal candidate will be able to use a range of IT packages financial packages.
Local government / Town Council experience is an advantage but not essential as training will be provided.
Please see the Job description and Person Specification for further information.
CVs will not be accepted. Applications must be submitted via a completed application form.
If you would like to discuss the vacancy please contact the Town Clerk, Joseph Whelan on 01992 552885
Or by email using town.clerk@hertford.gov.uk
CLOSING DATE: Monday 6 December 2021
INTERVIEW DATE: Tuesday 14 December 2021
Hertford Town Council is an Equality Opportunity Employer and welcomes applications from all sections of the community
Hertford Cemetery and All Saints Churchyard Draft Greenspace Action Plans
Tuesday 19th October 2021
The Countryside Management Service is currently developing Greenspace Action Plans (GAPs) for Hertford Cemetery and All Saints Churchyard.
A Gap is a map based, easy to interpret management plan that provides a process and activities that need to be undertaken to achieve the set objectives.
These documents are available here:
https://www.hertford.gov.uk/uploads/cms/document/150/gap-draft-plan-all-saints-churchyard-2022-2027-with-maps-document.pdf
https://www.hertford.gov.uk/uploads/cms/document/151/gap-draft-plan-hertford-cemetery-2022-2027-with-maps-document.pdf
We would welcome any comments, or your thoughts on the future management of Hertford Cemetery and All Saints Churchyard.
Comments to be sent to: elgan.adlard@hertfordshire.gov.uk
By: Monday 8th November 2021
Hertford Town Council Covid-19 Update - July 2021
Tuesday 20th July 2021
In line with the Government Roadmap, changes to service provision of the Council will be set out on the Councils webpages.
Council meetings are now being conducted in person at Hertford Castle. Please see the published Agenda, as meeting locations may be subject to change. If you wish to attend a meeting please contact the Civic Administration Manager - Nick.kirby@hertford.gov.uk for further details.
You can contact the Council in person, via the telephone or e-mail.
For general enquires please ring 01992 552885 or email info@hertford.gov.uk For specific queries, please click here.
Events
Hertford Town Council have reviewed the planned events programme for the remainder of this calendar year. With the current restrictions on social distancing, the decision has been taken to cancel the following events:
* Hertford Castle Live screening of EURO 2020 Football Final 11th July 2021
* Teddy Bears' Picnic 18th July 2021
* Rock at the Castle 1th August 2021
For one year only, Rock at the Castle is being replaced with the Hertford Castle Live Music Event. More information on this will be available shortly.
In the meantime, Hertford Town Council are pleased that preparations are continuing for other events, and hope that many Hertford residents come along to enjoy a variety of other events in a safe and secure way.
For the latest news on planned events, and any adaptations that have been made, see https://www.hertford.gov.uk/events-listings/.
Venue Hire
For information on hiring Hertford Castle or The Mill Bridge Rooms please click here.
Hertford Town and Tourist Information Centre
The Town and Tourist Information Centre, is located at 10 - 12 The Wash and is open Tuesday-Saturday: 9.30am-5:00pm .
You can also contact the Town and Tourist information Centre either by email tic@hertford.gov.uk or call 01992 584322 .
Merchandise is available to purchase online via www.hertfordtownshop.co.uk or by using the call or click and collect service. Merchandise can be collected in store or shipped.
Useful Websites:
Bengeo and Sele Neighbourhood Plan Referendum
Wednesday 28th April 2021
The referendum on the Bengeo and Sele Neighbourhood Area Plans will take place on Thursday, 6th May 2021. Residents of these two wards who are on the Electoral Register, can cast their vote on whether they want East Herts District Council to adopt the the Neighbourhood Area Plan for their ward. If adopted the Plan would be used to help decide planning applications in the Plan Area over the 12 years up to 2033.
The plans can be viewed at: https://www.hertford.gov.uk/neighbourhood-plans/
STATEMENT OF PERSONS NOMINATED
Saturday 10th April 2021
Click here for a statement of the persons nominated for election as a Town Councillor for Hertford Town Council Bengeo Ward
NOTICE OF ELECTION
Friday 19th March 2021
East Hertfordshire - Election of a Town Councillor for Hertford Bengeo Ward. Click here for more details.