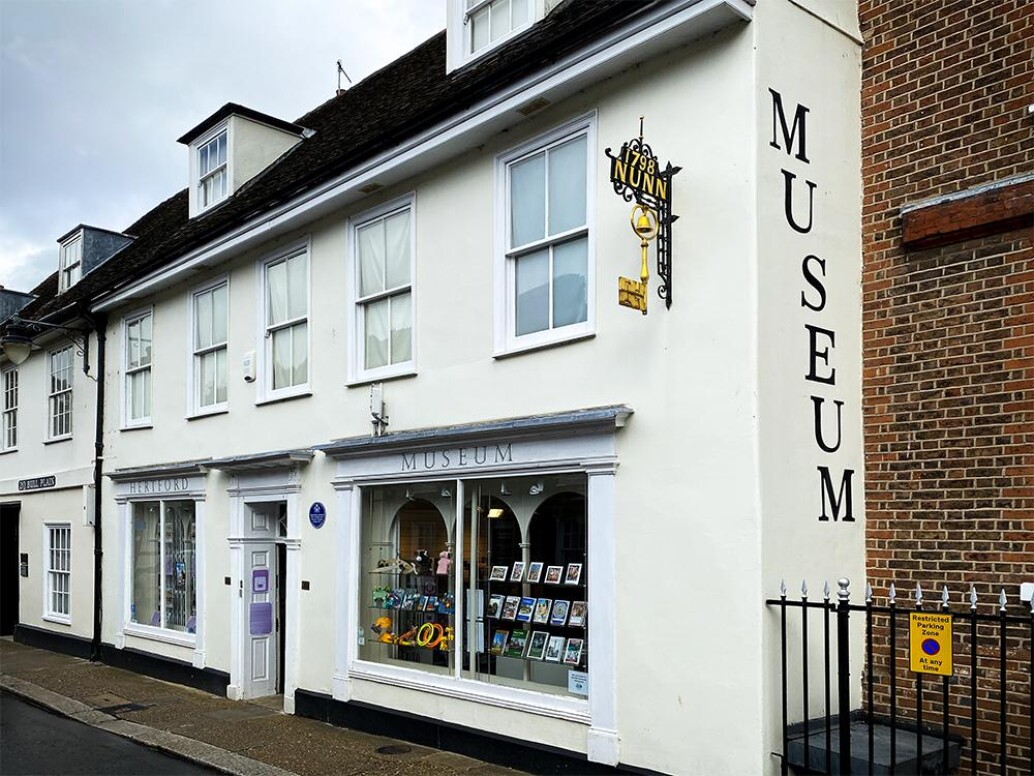 Hertford Museum: Inspiring Generations
Inspiring Generations
Hertford Museum was established by brothers Robert Thornton Andrews and William Frampton Andrews in 1903 in their insurance office in Fore Street in 1903, moving to its home in Bull Plain in 1913. The museum has maintained a free admission policy since its foundation.
The Museum cares for in excess of 100,000 objects. Collections include archaeology, paper ephemera, ethnography, fine art, geology, natural history, photographs, social history and the Hertfordshire Regiment collection.
The museum also holds the Addis company archive, including the largest collection of toothbrushes in the world.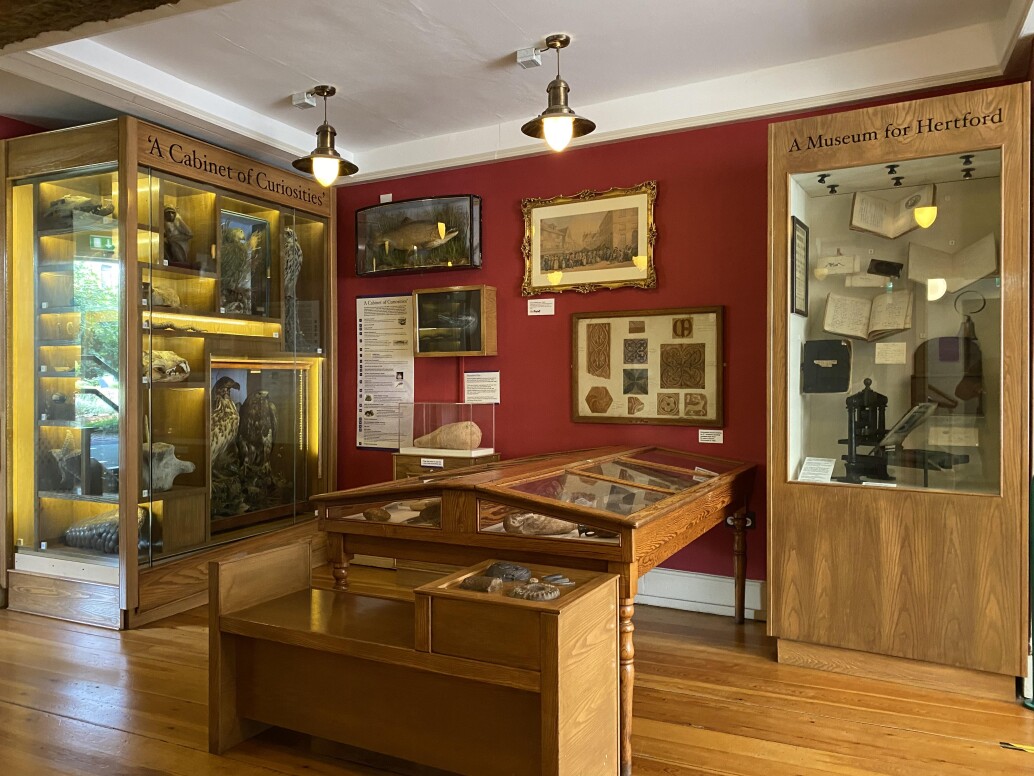 Hertford Museum is an independent museum and charitable trust, reliant on donations and income generating activities and events.
The museum is also generously supported by an annual grant from Hertford Town Council of approximately 60% of its running costs.
Each year Hertford Museum delivers a minimum of four temporary exhibitions on local and global themes as well as a lively programme of events for all ages and an engaging series of workshops for schools.