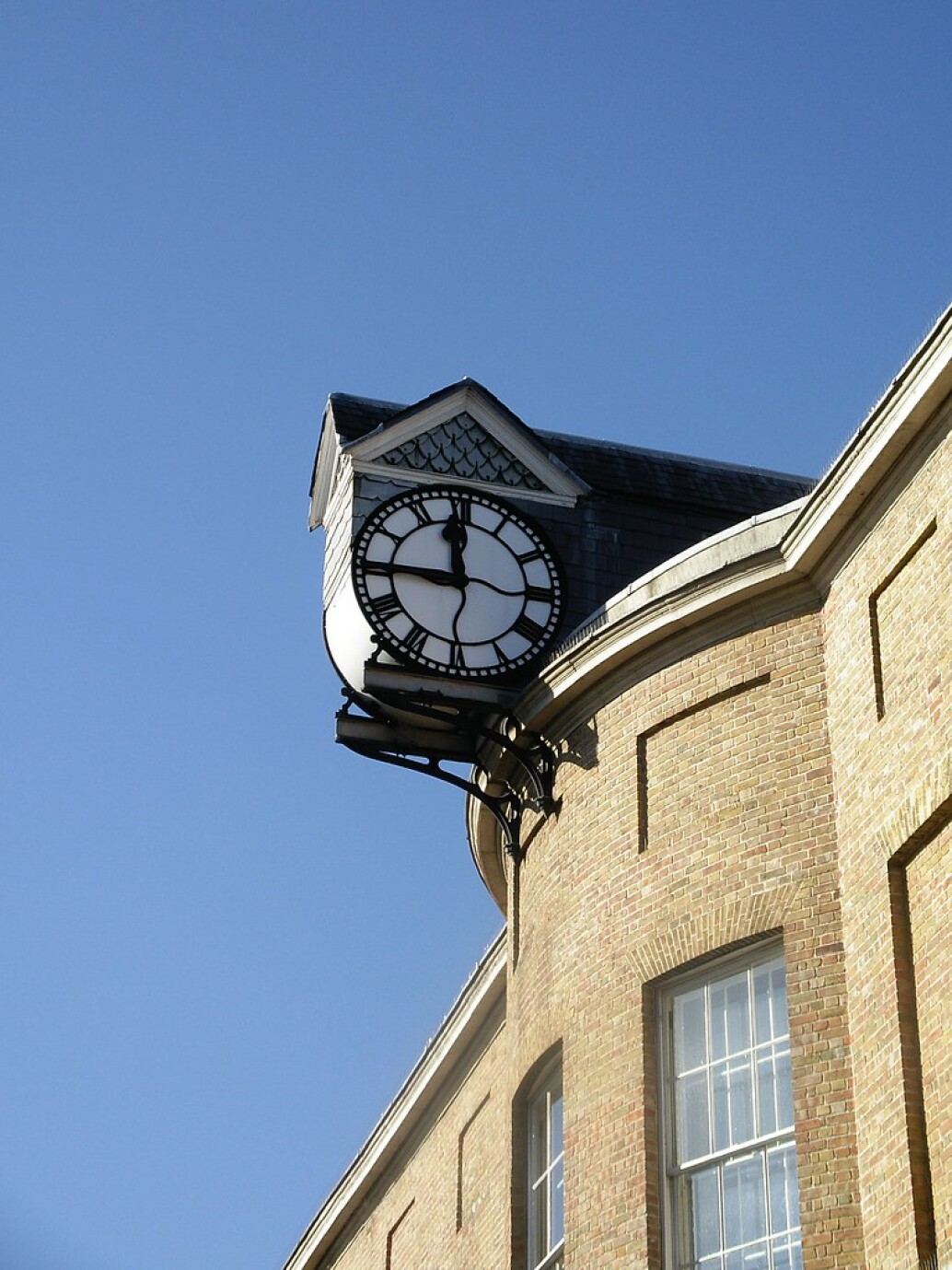 Town Clocks
The Town Council maintains two town clocks - on the Shire Hall and on All Saints Church which costs over £1,500 per annum.
The Shire Hall clock was purpose built and today is regulated daily, by an 'airwave' from Rugby.
The All Saints' clock is second or third hand. Although made for a Ware location, it spent most of its life on Hertford's Workhouse (later Kingsmead School).
When Kingsmead School was demolished the clock-less church tower at All Saints' was becoming more prominent with the arrival of Gascoyne Way and the clock and dials were installed there.
Both clocks were made by famous bell founder, John Briant - former resident of Parliament Square, and buried in All Saints Churchyard.