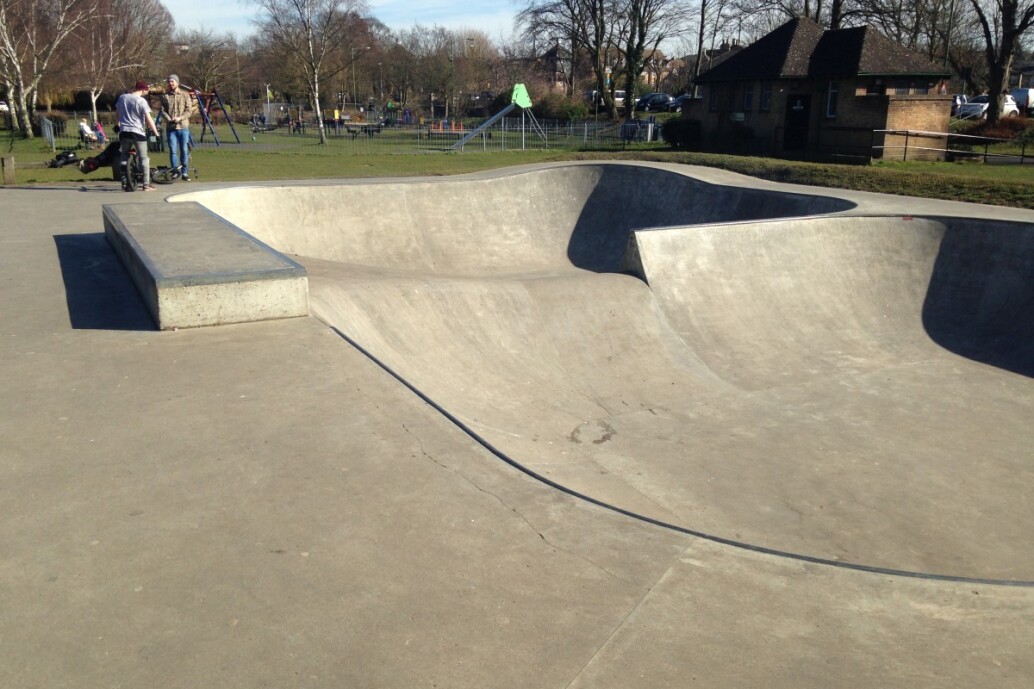 Hertford Skate Park
Hertford's Free Skatepark is located at Hartham Common, near the Leisure Centre.
Hertford's Hartham Skatepark was designed and built by Freestyle and opened in 2010.
It is made up of an all concrete bowl and can be found on Hartham Common.
The rectangular bowl is split into two halves with a spine and roll over between the two and a block on top linking them.
There is also an oververt in the back corner.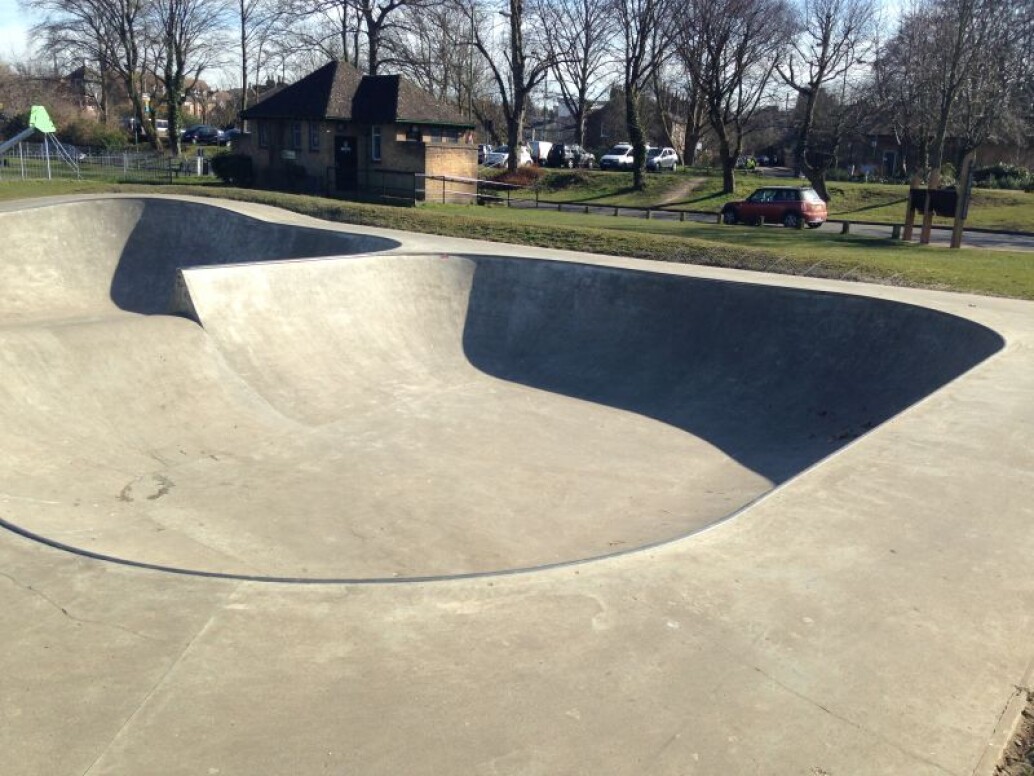 Hartham Skatepark is a small and simple spot.
However, the surfaces are smooth and fast which makes up for it, it is a great place for beginners and experienced skaters alike.
The bowl sinks to 4.5 foot in the shallow and 5 foot in the deep.
The bowl has the addition of a ledge - which can be skated from both the bowl and flat.
Hertford Town Council provide funding to help maintain the skate park and have contributed over £58,000 since it opened in 2010.