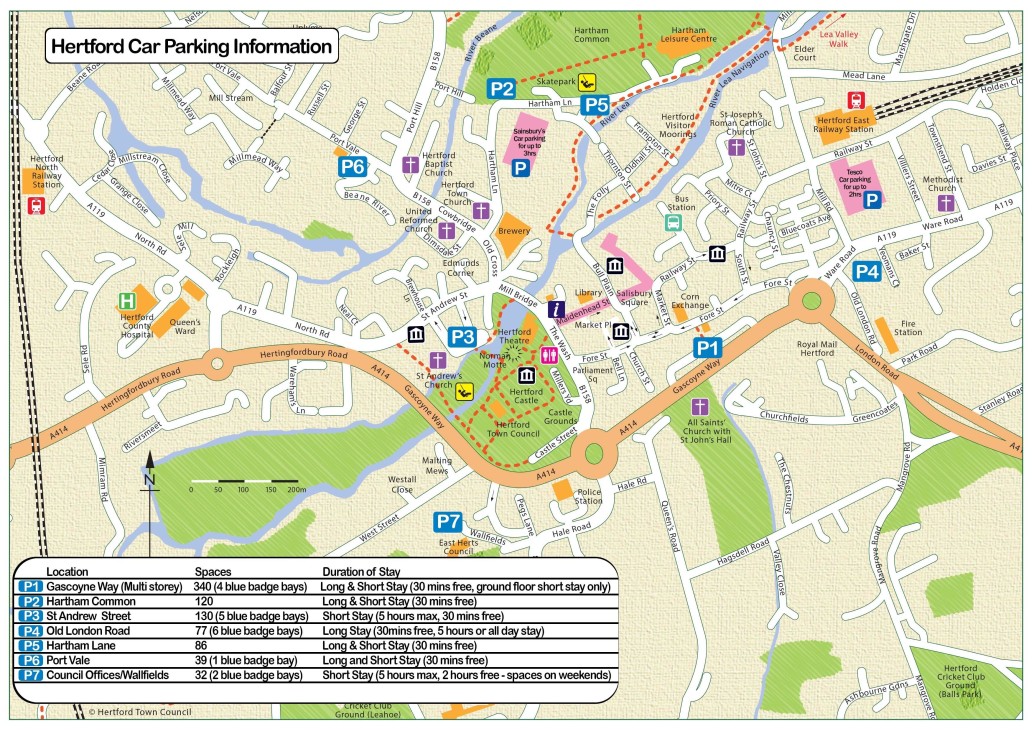 Public Parking
Details of the car parks in Hertford are available below:
For more information, please visit East Herts WEBSITE
Most car parks in Hertford are open 24/7 and all are free on Christmas day.
Chargeable hours are:
Monday to Saturday 7:30am to 8:00pm
Sundays, Bank and Public holidays 7:30am to 8:00pm are charged at an all day rate.
Payments can be made with cash, credit or debit card (we do not except American Express or Diners Club), Applepay or Android Pay using the parking machines in the car parks.
You can also make payment using the 'Pay by Phone' service. To set up an account, please visit their website or download the App (additional charges may apply).
Blue Badge holders are able to park anywhere in these car parks for free but must display their blue badge at all times. We encourage you to use disabled spaces as priority. See the blue badge page for more details of eligibility.
You can also see the locations of the car park using the map above.