Hertford Castle Moat Garden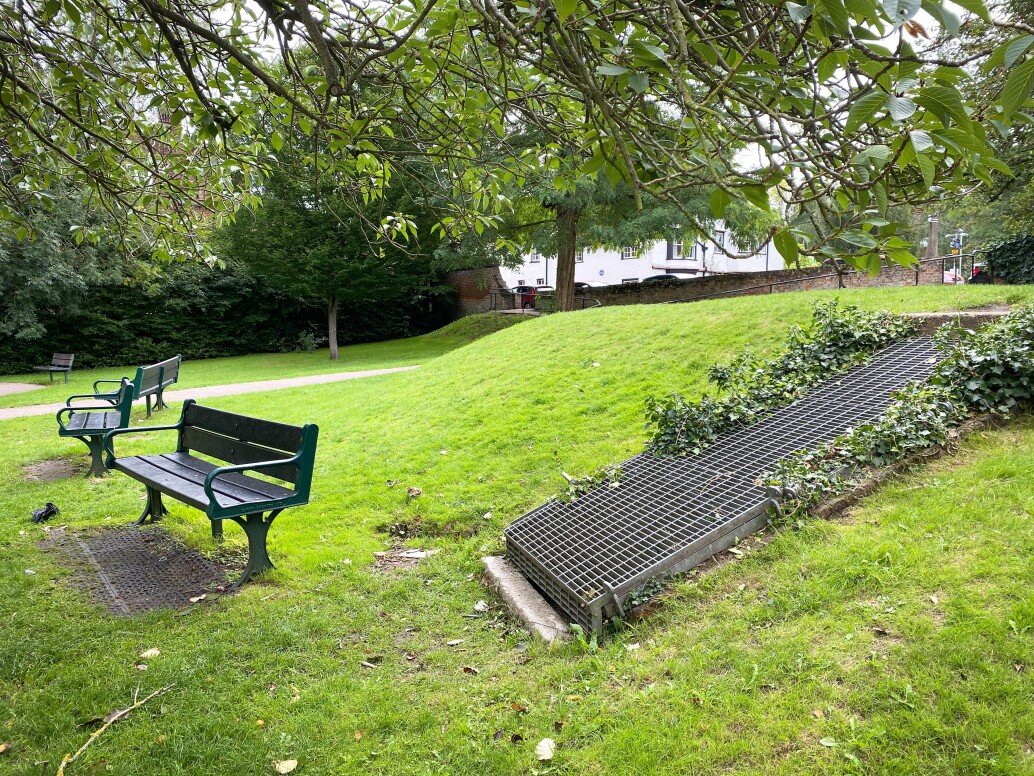 Hertford Castle Moat Garden
Hertford Castle Gatehouse is a Grade I listed building, originally built on the site of a Norman Castle situated by the River Lea in Hertford, the county town of Hertfordshire.
This magnificent Grade I listed building dates from the mid 15th century situated in beautiful grounds at the heart of Hertford.
Hertford Town Council owns the Moat Garden.
Within the Moat Garden there is a mound with a small black door, now under a grating.
This is an 'Ice House' built during the 18th century, when the gatehouse was used as a private mansion. Ice houses were forms of early refrigerators, which used ice cut from rivers to store food for long periods of a time.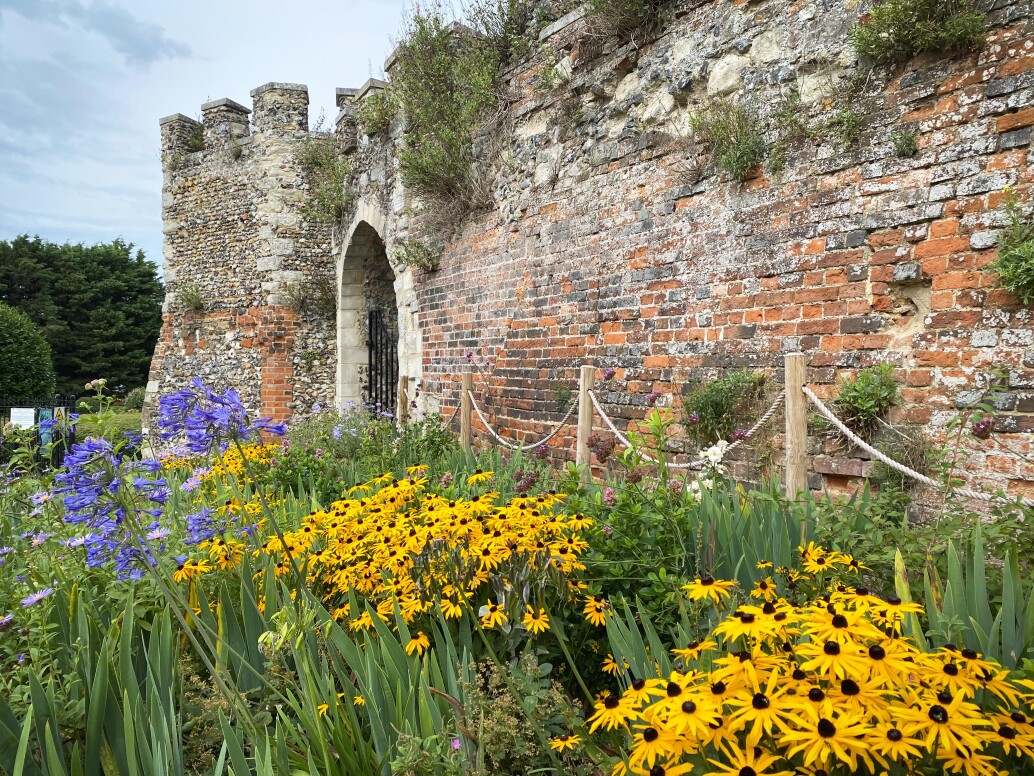 The ancient stone-built walls within the Moat Gardens are rare in Hertfordshire and the Castle walls have long been noted for their ecological, as well as their historical interest.
These walls provide an important habitat for lichens and mosses, as well as some flowering plants, and for invertebrate animals. Wallflowers have been noted on the walls here for over 150 years.
This section of wall, seven feet thick in places, is probably the best preserved piece of Castle's defensive walling.
It was build during the strengthening of the Castle by Henry II in 1170- 1174. Later repairs to the wall can be seen by the presence of red bricks in several places.