Hertford Castle Live Music Event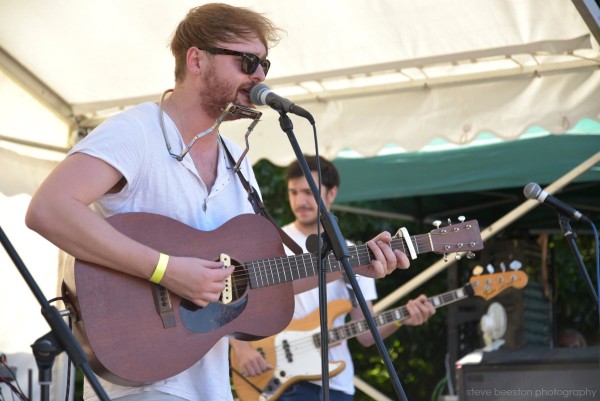 Hertford Castle Live Music Event
For one year only, Rock at the Castle will make way for the new Hertford Castle Live Music event 2021.
Hertford Town Council will not be hosting Rock at the Castle this year. A decision has been made to postpone the event until we can be confident that we can bring the well-known and highly popular Rock at the Castle event to you in a safe and secure way.
Instead, for 2021, we are bringing you a new Live Music Event at Hertford Castle. Guests can sit back and relax on the Main Castle Lawn and enjoy a variety of live music from local musicians, with the beautiful backdrop of the castle on a summer day.
Gates open at 12pm. Music will run from 12:30pm – 7pm.
This event will be free to attend.
BOOKING - FULLY BOOKED
This event is extremely popular. If you have booked tickets and can no longer attend, please email events@hertford.gov.uk so we can offer your tickets to someone else.
This event is ticketed to allow capacities to be monitored. Pre-booked tickets are valid for entry before 3pm only. After 3pm, gates will be opened for general admittance and everyone (including ticket holders) will be allowed entry on a first-come, first-served basis.
Guests are strongly encouraged to pre-book tickets to guarantee entry on the day up until 3pm. Any availability will be offered on a first-come, first-served basis for walk-ins on the day.
Book your free tickets at https://hertfordtowncouncil.nutickets.com/Livemusic
Please read the event Terms and Conditions (including the alcohol policy) before booking. By booking a ticket or attending this event, you agree to adhere to the terms and conditions of this event.
Sponsored by: McMullen's

Programme
12:30 - 13:00 - Quivering Lip
13:20 - 13:55 - "WUDi & The..."
14:15 - 14:45 - Grace Whitford
15:05 - 15:35 - Farsight
15:55 - 16:25 - The Maida Vales
16:45 - 17:15 - Natasha Strange
17:35 - 18:05 - St.Clair
18:25 - 19:00 - Radio Video
Refreshments will be available to purchase (please see below for alcohol policy).
Booking and entry Terms and Conditions
For your own safety and enjoyment we ask you to please follow the below:
Entry to this event will be allowed based on Government legislation and social contact rules in place at time of the event. Hertford Town Council will update event rules in line with changing Government rules, as and when they occur. Please check the T&Cs prior to attending for up to date information on any measures implemented for the event. All guests will be expected to adhere to any event rules in place at the time of the event.
Test and Trace will be available for guests who wish to use it.
Guests who are accompanied by children are responsible for supervising them at all times and should ensure they follow event rules.
Alcohol policy
Alcohol brought on site will be limited to four cans of beer, cider/ pre mixed drinks (Gin and tonic etc) or one 750ml bottle of wine (which will be decanted on entry into plastic cups) per adult.
No glass allowed.
Open vessels will not be allowed on site, except for decanted wine.
Open vessels will not be allowed to leave the site.
No alcohol can be brought on site after 4pm.
Confiscated alcohol will be secured in containers provided by HTC.
Confiscated alcohol will be disposed of 24 hours after the event.
All bars will stop serving alcohol at 6.30pm.
Confiscated alcohol cannot be collected on exit due to administrative demands
Dogs are allowed, as long as they are kept on a lead at all times and owners take full responsibility for ensuring their dog remains well-behaved and for clearing up after their dog.
If you wish to smoke, please move to the back of the lawn area, and be courteous of other event guests.
Please place all rubbish into the bins provided or take it away with you.
Any drinks purchased onsite, must be consumed within the event site.
Guests should bring something to sit on (blanket or picnic chair).
No naked flames, BBQ's, gas stoves or candles. No tents, gazebos, parasols or pop-up structures. No umbrellas (except at management discretion).
In the event of bad weather the event will go ahead - please check the forecast and come prepared.
By booking a ticket or attending the event, you are agreeing that you and the guests within your party will abide by the above rules of the event. Anyone not adhering to the rules, is at risk of being asked to leave the event.
Please contact info@hertford.gov.uk or call 01992 552885 if you have any questions.
Event Information
Location
Hertford Castle, Castle Street, SG14 1HR
Entry information
The Castle grounds can be accessed by foot at any of the following pedestrian gates, Castle Street, St Andrew Street Car Park, Main Castle Gate off The Wash, through the Moat Garden on Castle Street, or the gate off of Gascoyne Way. A one-way system will be in place on the Main Lawn. Therefore, it can only be accessed by one point for security checks. Please follow signage.
See above for entry Terms and Conditions.
Parking
There is no parking at Hertford Castle (including disabled) but there are a number of car parks close to the Castle which are free to use on Sundays. Please click here to download a map of the local car parks.
Amenities
Toilets are located to the side of the main lawn on the footpath by the Ashley Webb Shelter.
Disabled toilets & baby changing facilities are available inside the castle, please speak to a volunteer on the door for access.
First aid is located on the main lawn.
Contact
Please contact info@hertford.gov.uk or call 01992 584322 if you have any questions.
Sponsored by:

---