Hertford Castle King's Coronation Festival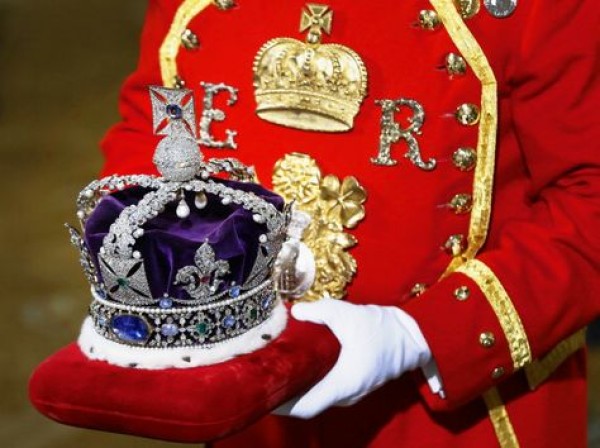 Hertford Castle King's Coronation Festival
Join Hertford Town Council for a day of celebrations in honour of the Coronation of His Majesty The King.
To mark this historic occasion, visitors are invited on Sunday 7th May to "Picnic on the Lawn" at Hertford Castle with friends and family. This will be a free family friendly event with a host of activities for all to enjoy, including a Castle Open Day, garden games, children's 'King and Queen' fancy dress competition, face painting, food and drink, live music, and much more.
We will be joined by Welwyn Garden City Brass Band and Hertfordshire Festival of Music who will play throughout the afternoon, plus visit the Hertford Town Council stall to decorate a crown or write a message for our commemorative time capsule.
From 6.30 pm, the gates will reopen for a live broadcast of the Coronation Concert at Windsor Castle, bringing global music icons and contemporary stars together in celebration of the historic occasion. This will be streamed live on a large screen on the Castle Grounds.
Come together with friends, family, and the local community to mark this momentous occasion, as part of the official Coronation Weekend of celebrations.
Alcohol Policy
Important Info for anyone wishing to bring alcohol to the evening event on Sunday:
Rules apply from 6:30 pm:
▪️ Visitors are limited to bringing no more than 4 cans of beer/cider/pre-mixed drinks or 1 bottle of wine (750ml max) on entry per person
▪️ No glass is permitted on site. Glass bottled drinks will need to be decanted on entry
▪️ Please note a bag search will be in operation
The Castle grounds will be CLOSED to the public between 4:00 pm and 6:30 pm for set up.
Sponsorship
A forward-looking approach with a firm belief in good old-fashioned values. First established in 1843, Duffield Harrison LLP has been providing a full range of legal services for businesses and individuals for generations. We have offices in Hoddesdon, Enfield, and Hertford. We pride ourselves on our professional and friendly approach based on great service. Our attention to detail, a willingness to understand our clients and keep them up-to-date, as well as our patient and understanding approach to sensitive issues, has won us many loyal clients.

Note for stallholders and vendors: Booking forms have now been moved online. To book a pitch please login to your account or register your details here: Event Stallholder Information.
Event Information
Location
Hertford Castle, Castle Street, SG14 1HR
Entry information
The event is FREE of charge to attend, you are however welcome to donate to the Mayor of Hertford's Charity Appeal Fund.
The Castle grounds can be accessed by foot at any of the following pedestrian gates: Castle Street, St Andrew Street Car Park, Main Castle Gate off The Wash or through the Moat Garden on Castle Street.
In the evening, entrances will be restricted due to security reasons. The Castle grounds can be accessed by foot at the following pedestrian gates: St Andrew Street Car Park and Main Castle Gate off The Wash.
Parking
Unfortunately, there is no public parking at Hertford Castle (including disabled) but there are a number of car parks close to the Castle which are free to use on Sundays. Please click here to download a map of the local car parks.
Amenities
Toilets are located to the side of the main lawn on the footpath by the Ashley Webb Shelter.
Disabled toilets & baby changing facilities are available inside the castle, please speak to a volunteer on the door for access.
First aid is located on the riverbank by the Ashley Webb shelter.
---