Meet your Local Councillor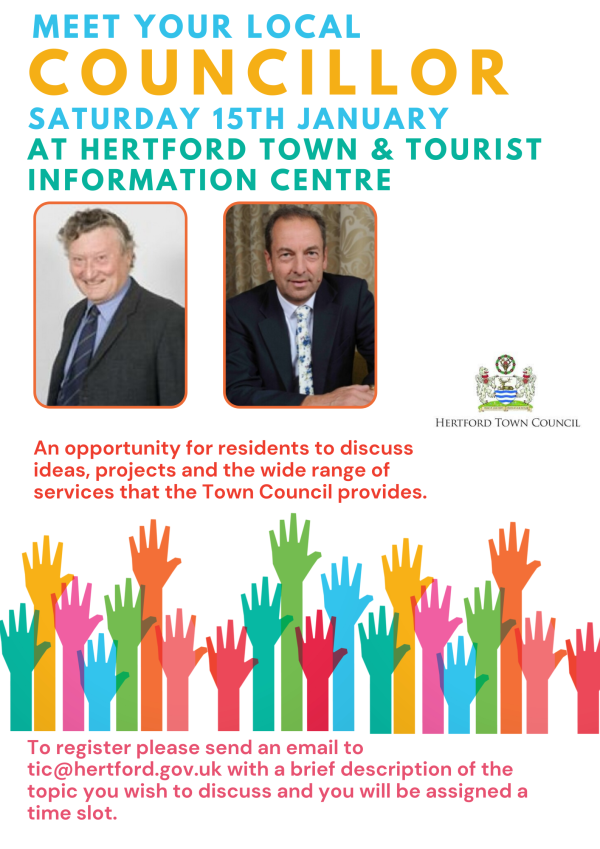 Meet your Local Councillor
An opportunity for residents to meet Town Councillors to discuss ideas, projects and the wide range of services that the Town Council provides within Hertford, Bengeo & Hertingfordbury.
To register, please send an email to tic@hertford.gov.uk with your preferred time slot and a brief description of the topic you wish to discuss and you will be assigned a time slot.
Attending will be the Councillors Peter Ruffles and Tony Tarrega.
Alternatively, call 01992 584322 or pop in to 10-12 The Wash to book.
Time slots:
11:00 - 11:15
11:15 - 11:30
11:30 - 11:45
11:45 - 12:00
---